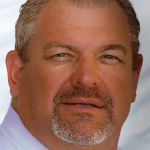 Luther Perkins
Owner/Realtor
A little about me
Luther Perkins was born to be involved in real estate, coming from a long line of real professionals in Arizona to his first job out of college with Price Development Company based in Salt Lake City, he knows and understands the business of real estate. Today, Luther is the sole owner of Zion Gate Realty based in St. George, Utah!
During his tenure with Price Development Company, the Company successfully developed 37 shopping centers in the Western United States. Luther was involved in many aspects of the real estate process from development, management to leasing. Luther had the pleasure of helping Mr. John Price sell a critical piece of commercial property to KUTV Television in Salt Lake City, Utah to fulfill a commitment for a large donation to the School of the Arts at the University of Utah by the Price family.
Luther has done real estate transactions in all 50 states and 4 countries requiring a unique skill set, he understands market conditions/trends, finding and maintaining value for his clients at every level of the transaction. Luther has also been in the development and selling of two large master-planned communities in Utah and is currently involved in the development of a large residential real estate project in St. George, Utah. His skill set and understanding of real estate is comprehensive.
Luther's negotiation style is collaborative and engaging, he understands the value of long-term relationships by providing the highest level of professionalism and integrity possible. Luther has committed to only hire the most talented and professional real estate professionals available. This commitment was started when Debbie Heisler joined the team as the Principle Broker. Debbie is the most sought after real estate broker in Southern Utah. Together, Luther and Debbie operate at the highest levels of professionalism and commitment possible to insure our clients receive the best experience possible